The New Mexico Arts & Cultural Districts Story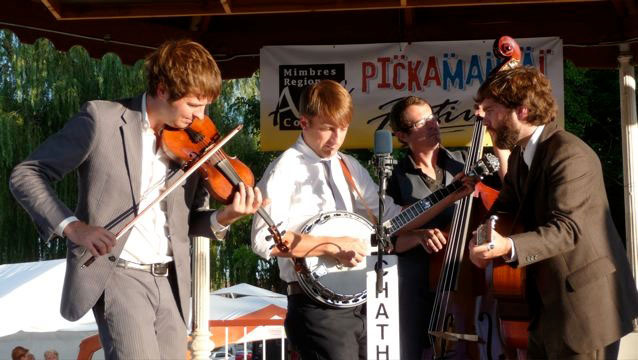 New Mexico Arts & Cultural Districts promote the exceptional art and history of New Mexico in unique communities that create dynamic and economically vibrant districts. The districts featured on this website represent the breadth of New Mexico's cultural heritage, celebrate historic buildings, traditional and contemporary art forms and offer a variety of opportunities in the visual and performing arts, as well as agriculture and experiential offerings.
Visit our Arts & Cultural Districts and immerse yourself in New Mexico's unique cultural heritage and see our diverse communities from urban downtowns to the valleys in the mountains of Northern New Mexico. Participate in the Clay Festival in Silver City, learn about traditional wool production in the Mora Valley, experience an amazing collection of monumental bronze sculpture in Artesia, and get outside for live events in Albuquerque's civic plaza, New Mexico's cultural offerings are robust, and our Arts & Cultural Districts curate unique experiences for arts and heritage visitors that create sense of place.
The Arts & Cultural Districts program was established by the Legislature in 2007 as a comprehensive economic development strategy designed to capitalize on the expanding "creative economy." The Arts & Cultural Districts Program is a joint effort of three state agencies and private entities including New Mexico MainStreet, Department of Cultural Affairs divisions: New Mexico Arts and Historic Preservation, Tourism Department, and the McCune Charitable Foundation. The New Mexico Arts Commission is the state authorizer for new Arts & Cultural Districts while New Mexico MainStreet administers the program.
State-authorized Arts & Cultural Districts receive incentives such as assistance with developing cultural plans and enhanced historic tax credits for the rehabilitation of historic structures within the district. Each partner offers specialized assistance to the districts. New Mexico boasts eight state-designated Arts & Cultural Districts. The first two pilot districts were authorized in 2008, and the most recent three were added in 2014.
New Mexico's Arts & Cultural Districts:
Municipally-designated*