Gallup Arts & Cultural District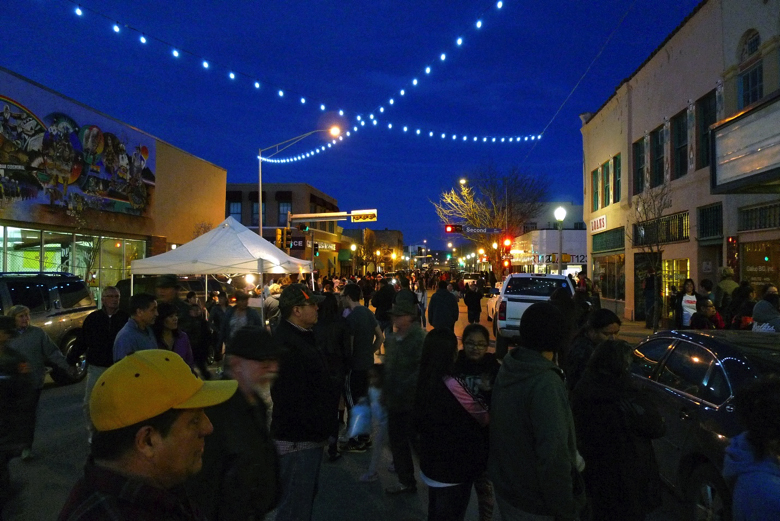 Gallup has embraced a combination of adventure tourism and authentic cultural experiences along Historic Route 66. Gallup has served as an important community for trade and commerce with the surrounding Native American communities since the late 1800s, today you will find streets lined with pawn, trade and curio shops and historic buildings. Gallup is a culturally diverse community, and a significant portion of the population is Native American, predominantly Navajo, Hopi, and Zuni. The city is home to many of the finest Native artists in the US with over 90 working within the Gallup Arts & Cultural District to create jewelry, weaving, pottery, painting, sculpture, and other artistic expressions. Gallup has many cultural amenities including public art, artists' studios, the historic El Morro Theatre, Gallup Cultural Center, Octavia Fellin Public Library, downtown galleries, Native American Arts, music venues, and live/work spaces. Visitors can take a walking tour of culturally themed murals on downtown buildings.
The district highlights cultural events and young artists. Visitors are drawn to the Monthly ArtsCrawl, Summer Nightly Native American Dances, Community Concert Series, and annual events like the Inter-Tribal Indian Ceremonial, Hispanic Culture Celebration and Ancient Way Arts Trail Celebration. There are many places to shop, dine, and stay while visiting the Gallup MainStreet Arts & Cultural District.
The Gallup Arts & Cultural District, is an integrated initiative with the Gallup MainStreet program (Gallup MainStreet Cultural District), also partnering with the Gallup Business Improvement District and gallupARTS.
Learn more about Gallup: